About the City of Rosiclare

As with many small towns, Rosiclare's population has decreased over the years, especially after the Fluorspar mines closed. However, we still provide many things to those who live here or for those who want to visit.  All the activities that go along with living on the river are here, i.e. boating and fishing.  If you like to hunt deer and turkey, or prefer hiking and camping, we are a hop, skip and jump from the Shawnee National Forest.  In town, our newly renovated library offers many programs for adults and children, has all the newly released books and offers WiFi.  The Hardin County General Hospital is in Rosiclare, as well as the post office, a bank, several grocery stores, other specialty stores and many churches.  We are the home of the American Fluorite Museum which offers a wealth of information about the Fluorite Industry and what it meant to our area and the world.  You will be comfortable here in this small-town alternative to big city living.    

Where the Hills and the River Meet

      The American Fluorite Museum features numerous items representing the fluorspar mining industry including ore specimens, mining paraphernalia, photographs and gift items. Fluorspar is the industrial name of the mineral known as Fluorite and comes in colors of purple, yellow, blue, white, green. It is used as a flux to make steel, glass and aluminum, to make hydrofluoric acid, ceramic products, and is a primary source of fluorine for medical and industrial uses. A current major application is the manufacturing of refrigeration gases. Its uses are wide ranging and virtually endless.

       Major deposits of fluorite have been mined in the Southern Illinois-Western Kentucky District since the 1800's for commercial uses. Early Native American Indians used the brightly colored pieces as jewelry or to make ceremonial carvings. This industry has been a colorful and important part of the history and lives of many people throughout the area for several generations. The aim of the American Fluorite Museum is to preserve that history for future generations.

308 Main Street  |  P.O.Box 10 

Rosiclare, IL 62982

618.285.6213

HOURS OF OPERATION:

Monday through Friday

1:00 to 5:00 p.m.

Closed Saturday and Sunday

Rose Clare Craft & Antique Mall

MUSEUM HOURS

Seasonal Schedule is May thru October.

Thursday, Friday and Sunday: 1 to 5 p.m.

Saturday: 10 a.m. to 5 p.m.

Tours by special Appointment

Please call: 618-285-3513

The Rose Clare Craft & Antique Mall is located on Main Street, one block from the river.  You can spend an hour strolling through the nineteen booths that are full of antiques, collectibles, furniture, primitives, glassware, vintage jewelry, fluorspar specimens from Hardin County, a variety of crafts and "trash to treasures" all made by local artists and much more!

The Craft Mall also has a Community Room which can be reserved for events, either personal or community-wide.

WINTER HOURS:                               SUMMER HOURS:        

Thurs. & Fri.:  10 a.m. - 4 p.m.       Thurs. & Fri.:  10 a.m. - 5 p.m.

Saturday:  10 a.m. - 4 p.m.           Saturday:  10 a.m. - 4 p.m.

For questions, information or to reserve the Rose Clare Community Room, call 618.285.7030

The American Fluorite Museum

Rosiclare Memorial Public Library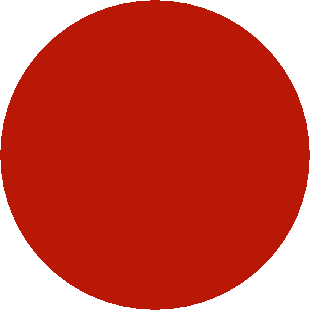 CLOSED TIL FURTHER NOTICE